CHS story of change series – CAFOD's partnership model
CHS story of change series – CAFOD's partnership model
July 2020. This article was originally published by the CHS Alliance and written by Richard Dominy Project Manager, CAFOD.
In the run up to the launch of the Humanitarian Accountability Report 2020, we have spoken to different organisations who have achieved certification against the Core Humanitarian Standard (CHS), to learn more about how this process is driving changes in policy and programmes. And ultimately, how it is helping aid work better for the people affected by crisis.
Here CHS Alliance member CAFOD shares insights into how they are working with partners to meet Commitment Five of the CHS which states that communities and people affected by crisis have access to safe and responsive mechanisms to handle complaints.
Partnership is core to CAFOD's way of working. CHS certification recognises the benefits of our partnership model: CAFOD's responses are appropriate and relevant because our partners are best placed to hear what communities' needs are (Commitment 1). Humanitarian response is coordinated and complimentary because CAFOD has strong relationships and coordinates well with our partners (Commitment 6).
However, a partnership approach also presents challenges. We must respect the autonomy and agency of our partners, whilst assuring ourselves of their good practice and intervening where practices need strengthening. Our Mid-Term Audit in 2018 highlighted this challenge in its assessment of Commitment 5, which found that while communities knew how to raise complaints with our partners and were confident they would be managed appropriately, CAFOD did not systematically ensure they had appropriate complaints mechanisms in place. Our trust and respect for our partners was risking our ability to ensure they had appropriate mechanisms in place and checking what support they needed.
This feedback from CHS coincided with the renewed focus on Safeguarding within the sector. We therefore launched a new 'Safe, Accessible, Dignified and Inclusive' programming framework to ensure a holistic response to the issues that had been identified. It enables us to engage with partners to review current practice, identify gaps, and prioritise improvements, including that people and communities have access to safe, dignified, inclusive, and responsive mechanisms to handle feedback and complaints.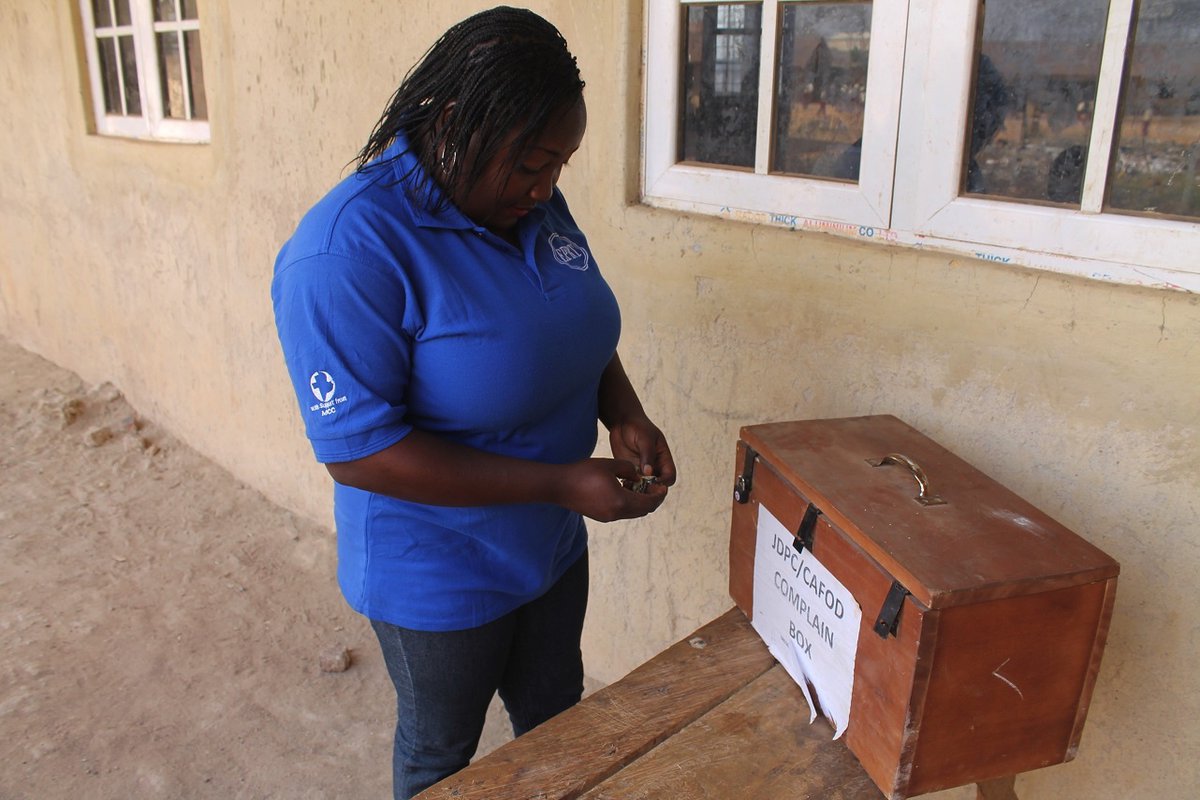 We developed a comprehensive training and resource package to enable staff to work with local partners to implement  the framework. All partner facing staff have been trained, and many partners too.
As a result, in Nigeria we supported a partner to improve their complaints and feedback mechanisms. Communities are now able to leave anonymous comments and suggestions in boxes, report specific issues over the phone or speak directly to members of a feedback team who make regular visits to households.
While partners must have their own complaints mechanisms, communities should also have another route when it is not appropriate to complain to the partner. CAFOD has therefore implemented our own new complaints management system so anyone connected with our work can easily raise complaints or feedback online or by phone.
CHS certification has been a valuable way of recognising our successes, and helping us understand where we need to improve. We have made huge progress to complaints as a result, but it is an ongoing process and we remain committed long-term to safety, dignity and inclusion across our partner portfolio.
Find the original article here.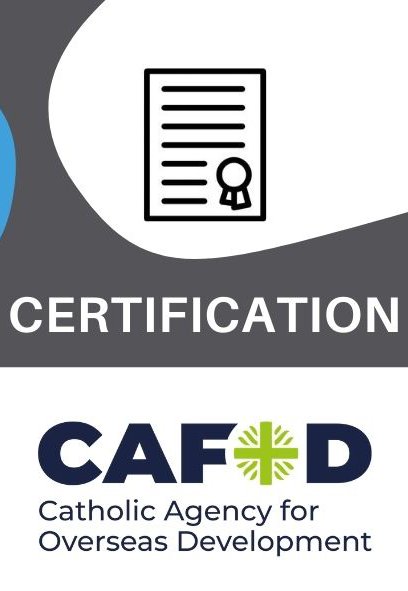 CAFOD
Explore CAFODs profile and resent audit reports
certified since 2016 /
international
Read more