CAFOD
We have global reach: We are part of one of the largest aid networks in the world. Because of our global reach and local presence, together we have the potential to reach everyone.
Our local experts help some of the most difficult-to-reach people in Africa, Asia, Latin America and the Middle East. Whether it's a single mother living in a remote area, a teenage boy living in a war zone, or a disabled father and daughter who are discriminated against, we help anyone regardless of faith, gender and ethnicity.
Through a local priest, a midwife or a water engineer – our global reach is present in the lived experience of local communities. These skilled women and men understand what people need because they are part of the communities they work in. Their commitment, passion and knowledge reach people other organisations can't.
We have the potential to reach so many people because we are a member of a global Church network with a presence in 165 countries. The local Church is trusted even in the most dangerous countries, regions and communities regardless of religion. This means that your support will help those who are truly in need.
---
certification valid until March 2024
CAFOD is certified against the CHS for its humanitarian, development and advocacy mandates since 2016.
A new certification cycle has started in 2020 with the recertification audit.
---
CAFOD latest audit reports
---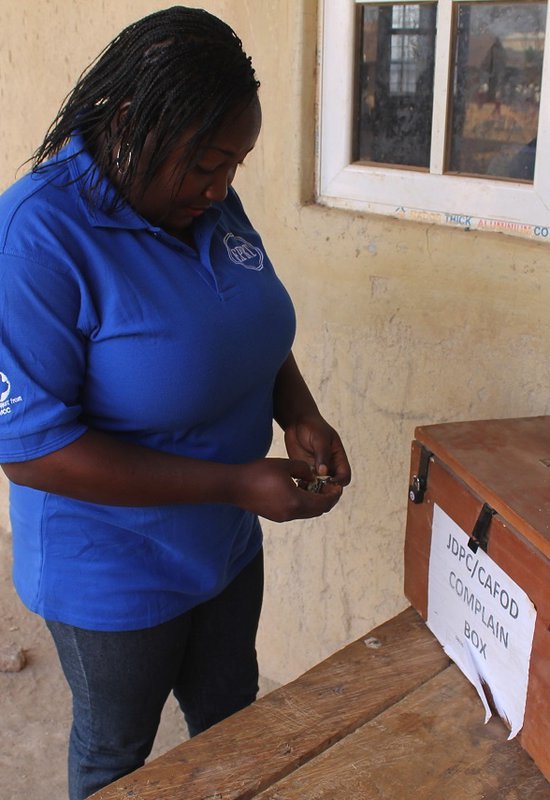 CHS story of change series – CAFOD's partnership model
Here CHS Alliance member CAFOD shares insights into how they are working with partners to meet Commitment Five of the CHS which states that communities and people affected by crisis have access to safe and responsive mechanisms to handle complaints.