Network
HQAI is extremely proud of its diverse network of audited organisations, strategic partners and donors. We are driven by our mission and consider them as partners with whom we want to reach a common goal: make aid better.
Our partners have strengthened HQAI's position in different ways over the past years and give us momentum to continue serving the sector. We want to express our gratitude for their continuous support.
At Takaful Alsham we are seeing more complaints across all our projects, to which we respond well, and so encourage more to come forward. Before CHS certification, around 65-75% of programme participants knew how to complain; since the implementation of changes, this has increased to 90%. Mohammed EZALDEEN, Quality Manager at Takaful Alsham, September 2022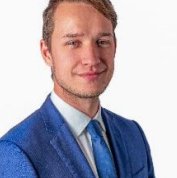 We are deeply thankful for the work of HQAI and CHS Alliance in streamlining this whole due diligence process and for having a certification in place which we can adopt and rely on. The CHS represents a Gold Standard for us. Joe HEIN, Directorate for Development Cooperation and Humanitarian Affairs, Luxembourg, 2021
---
Audited partners
The organisations that have been audited by HQAI against the CHS. They are diverse in terms of sizes (1 to 150 country programmes), types (UN agency, group, national, international) and mandates (humanitarian, development, advocacy). Almost 70% of our audited partners are certified and around 40% are national or local organisations.
Learn more about our audited partners, read where they stand in applying the CHS in the audit report and explore their websites.
---
---
Strategic partners
Our strategic partners are organisations in the humanitarian and development sector with whom we collaborate on reaching our common goals.