An insight on DCA's CHS Certification Journey
How can we support selected partners in conducting their own CHS self-assessment?
In the medium-long term, we would like to see that it's not only us being certified, but also our partners.
September 2021
DanChurchAid (DCA) is a Danish humanitarian NGO aimed at supporting the world's poorest regardless of race, creed, political or religious affiliation. It was founded in 1922, and is rooted in the Danish National Evangelical Lutheran Church.
Following their recent CHS recertification in January 2021, we have interviewed Isabella Hjorth-Falsted, Accountability and Complaints Advisor, to have an insight into the impact of the CHS on DCA's daily activities.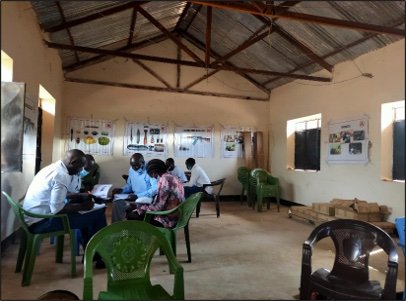 Isabella, could you please introduce DCA and your role in the organisation?
My role at DCA is to run the CHS audits and engage all relevant country offices and partners, developing action plans based on the findings of the audits, and making sure offices work in an accountable way. DCA has a unique mandate that enables the organisation to operate across the humanitarian development peace nexus. We breach traditional aid systems and domains with new ways of working and engaging multiple stakeholders, partners, and communities in a collective effort to achieve the Sustainable Development Goals (SDGs) and address humanitarian crises.
Why did DCA enter the CHS certification process back in 2016/2017?
DCA was initially certified in 2008 against the former standard HAP, and subsequently recertified in 2012. Following the launch of the Core Humanitarian Standard (CHS) as a replacement for HAP in 2014, DCA gradually transitioned to the CHS certification and officially obtained it in January 2017. The audit comprised a visit to the Head Office and another to DCA's field programme in Myanmar. The four-year certification cycle was renewed in 2021, and will be valid until 2025.
In the audit report, HQAI highlighted DCA's high-level of commitment to the CHS on quality and accountability.
What surprised you positively during the audit(s)? What negatively?
Nothing surprised me negatively, and the process itself is extremely rewarding for us. It improves our work in that we take the report very seriously and follow up with each accountability and complaints focal point in our 18 country offices. They are like my right hand in the implementation of the CHS action plans, translating commitments and indicators into concrete implementation – adds Isabella, her eyes expressing a passionate dedication to her work and its principles.
DCA organises quarterly webinars with the focal points and provides bilateral support to make sure that each country is on board with the CHS, getting at the same time as involved as possible with local communities.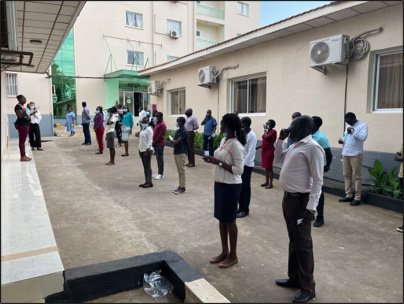 How did your network, such as donors and partners, react to the CHS certification?
Many donors require us to be CHS-certified and expect us to maintain the certification. On our side, we also systematically engage our partners in the application of the CHS. Our focal points reach out to them, conduct training on the CHS and support them in implementing the Standard commitments and indicators at their level.
Something that we would like to investigate moving forward is also how we can support selected partners in conducting their own CHS self-assessment, because this is something that we would like to see more in the medium-long term, that it's not just us being certified but also our partners, where possible.
Would you advise other organisations to get CHS-certified, and why?
Yes, always! This helps organisations be aware of the full accountability and complaints framework both at a high and detailed level. It also helps them address potentially critical issues with a systematic approach and build systems and processes to be accountable towards the communities and affected people we work with.
About DCA
At DCA, we work to save lives, to build resilience and to fight inequality. We deliver development programmes adaptable to high-risk environments in fragile contexts. We also implement humanitarian intervention addressing long-term effects of emergency on populations and providing valuable peace resources over the years. DCA enables staff, partners, and stakeholders to collaborate across sectors and strategic intervention areas to achieve a sustainable impact and change for people. DCA's strategy has also an overall focus on working with civil society partners in the Global South to create results for the most vulnerable by documenting the evidence of change.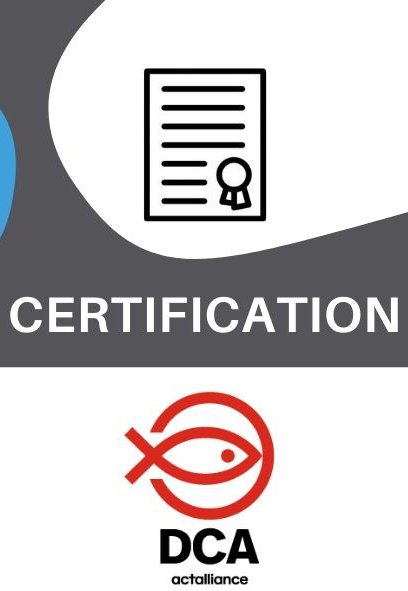 Dan Church Aid
Explore DCA's profile and latest audit reports
certified since 2017 /
international
Read more