Evangelical Fellowship of India Commission on Relief (EFICOR)
EFICOR began as a unit of Evangelical Fellowship of India (EFI) in 1967, when there was a drought in the state of Bihar resulting in a severe famine. It was called as Evangelical Fellowship of India Committee on Emergency Relief (EFICER). The members of EFI responded to the need by raising money through an appeal in their official magazine – AIM.  Since then, the past forty-eight years have been a journey of transformation for EFICOR.
In 1971, India was flooded with refugees from neighbouring East Pakistan (now Bangladesh). The international community wanted a local agency through which they could act; EFICOR was requested to be the channel and it was decided to form a full fledged Unit. So EFI Committee on Relief (EFICOR) was established.The next major involvement was another disaster situation – the Andhra Pradesh cyclone in 1977.
The creation of the Training Unit in 1979 was a major step towards developing an identity for EFICOR. In 1980, The Evangelical Fellowship of India Commission on Relief (EFICOR) was registered as a separate Society having its own legal identity.
Through the years thereafter, EFICOR has moved from relief to development, from resourcing to capacity building and from motivating Evangelicals to networking with them.
The story of change is seen at the Community level and at Organisational level within EFICOR.
---
certification valid until November 2023
EFICOR is certified against the CHS for its humanitarian, development and advocacy mandates since 2019.
---
EFICOR latest audit reports
---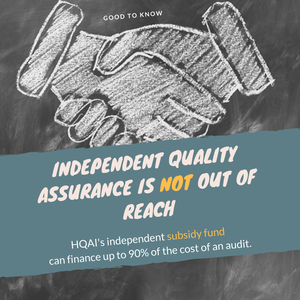 The certification against the CHS has received the attention from our Board and donors and we recommend to other national and local organisations to embark on this journey, too. The existence of the subsidy fund and group scheme can make it financially accessible. Prem Livingstone Navaneethar, EFICOR, January 2020.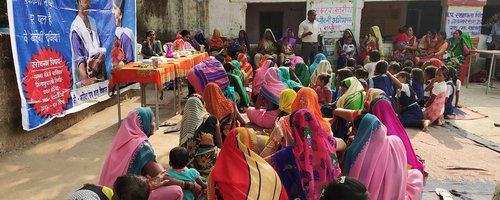 The certification process was an eye-opening experience for EFICOR
HQAI has recently certified the Indian NGO EFICOR – The Evangelical Fellowship of India Commission on Relief – against the Core Humanitarian Standard on Quality and Accountability (CHS). This article explores the experience of their certification journey and how the subsidy fund made it all possible.