ICVA membership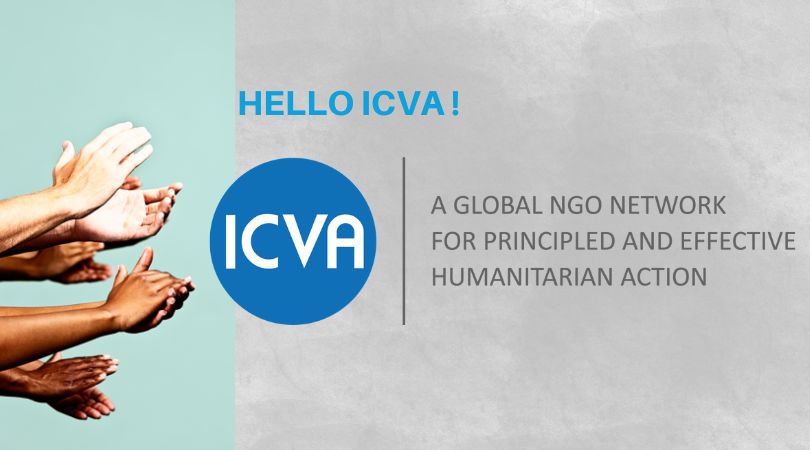 Membership of the ICVA network
HQAI is proud to announce its brand-new membership to the International Council of Voluntary Agencies (ICVA) network, a global consortium of over 140 members active in humanitarian response across the world. As a member of the ICVA network, HQAI aims to leverage strong relationships with humanitarian actors to actively participate in defining, debating, and developing global humanitarian strategy and policy.
ICVA is a global network of NGOs with diverse backgrounds, scales, and visions. The common commitment to principled humanitarian action resonates with HQAI since quality and accountability of aid is at the core of our work and mission. We believe the membership with ICVA will result in multifaceted benefits, but two stand out particularly. First, HQAI will benefit from – and contribute to – a large and renowned network and its continual advocacy work with key stakeholders, and second, we are really looking forward to networking and engaging with a significant number of NGOs, specifically local and national ones. Désirée Walter, Deputy Executive Director, HQAI.
The membership to the ICVA network is reflective of HQAI's hitherto strong commitments toward principled and effective humanitarian action, quality, accountability, and PSEAH (protection from sexual exploitation and abuse, and sexual harassment), to name a few. As a member of the network, the opportunities to exchange and collaborate with other NGOs will nourish the innovation and research at HQAI for ever more accessibility of its services to the large diversity of actors in the sector.
In addition, the findings, and learnings of HQAI's unique data sets will be an interesting contribution to the discussions and wider learning with ICVA. HQAI's work on deduplication of due diligence requirements has led to strategic partnerships with governments and donors that will be meaningful to feed into some of ICVA's working groups and advocacy work.
We would like to seize the opportunity to thank the ICVA Board for their decision to accept HQAI's membership. We are honoured and looking forward to the collaboration.
---