Building Foundation for Development's CHS Certification journey
"CHS verification is not a one-time achievement but a commitment to ongoing improvement. It encourages organisations like ours to assess and enhance their policies, processes and practices continuously. Being verified against the CHS also publicly validates our commitment to upholding the highest standards of humanitarian practice and accountability internally. Showing that we are working hard to meet this global mark continually increases the credibility and trust we get from donors, partners and, most importantly – the people we serve."
September 2023
We interviewed Abdullah Al Kaff, Partnership Officer at Building Foundation for Development in Yemen, on their CHS certification journey.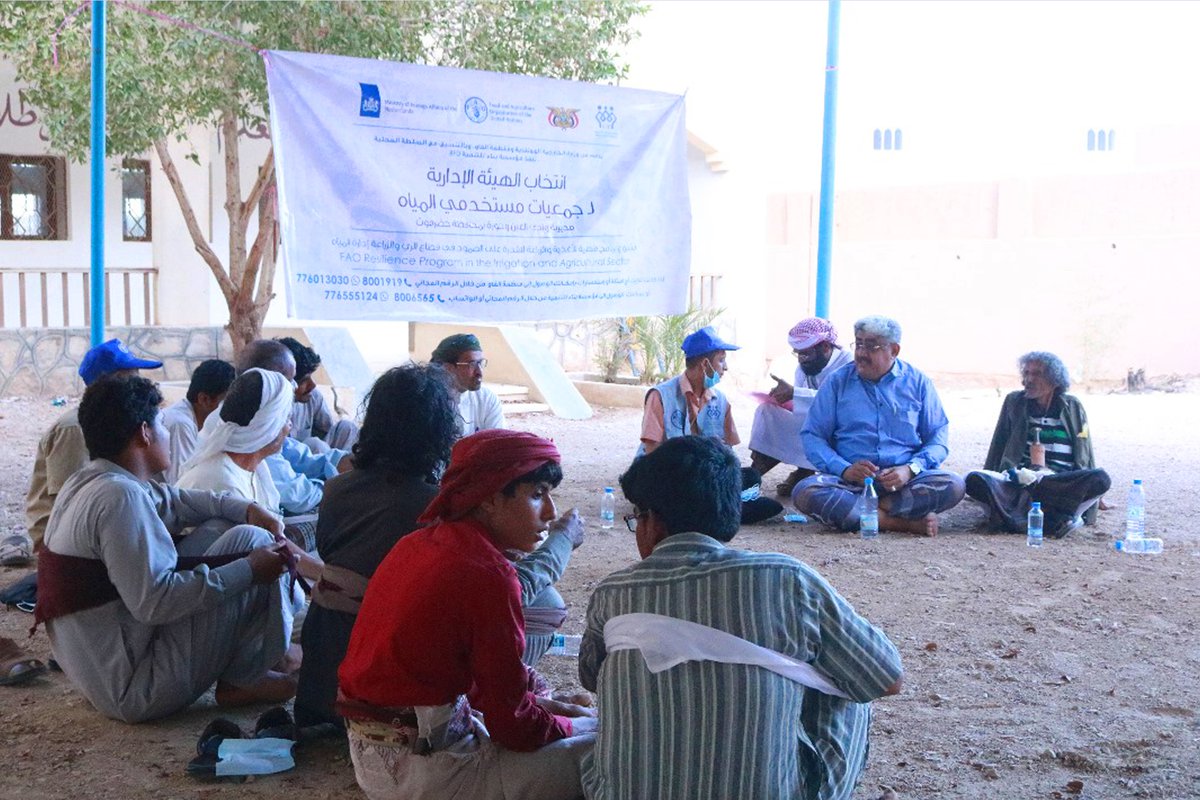 Can you tell us about BFD's CHS verification journey from Self-Assessment to Certification?
After learning about CHS from a donor, BFD wanted to use verification to increase our learning collaboration and better serve the people in Yemen. We undertook a CHS Self-Assessment in 2021 to enhance the accountability and quality of our operations.
Our CHS Self-Assessment results identified areas we need to improve; the main weakness was community involvement. Based on these findings, we implemented measures to ensure that affected communities have a voice in decision-making processes. We established robust feedback and complaint channels and increased ways for people to steer our projects.
The CHS Self-Assessment also highlighted the need for stronger partnerships and collaboration with other organisations and stakeholders, particularly for learning. BFD proactively worked towards building and maintaining effective partnerships, leading to improved coordination, resource-sharing, and better outcomes for the communities it serves. Partners and community members have positively acknowledged this collaborative approach.
After making these changes and seeing their impact, BFD decided to move to CHS Certification – to see if we met the CHS as judged by external specialists. Security risks meant HQAI auditors couldn't visit Yemen for the all-important observational visits and community consultations, so they hired and trained local consultants. This meant that communities could still speak with objective, external assessors freely in informal ways. It was also a great way to build up local capacity in the CHS, potentially lowering costs for national and local organisations undergoing external verification in the future.
After achieving CHS certification, BFD saw an increase in our scores compared to the CHS Self-Assessment due to all our improvements. While we still have work to do on many areas that can be improved, by being part of the regular monitoring of the CHS Certification scheme and as a CHS Alliance member, we know that we'll keep going.
Can you tell us more about the impressive learning you gained from the audit process from Stage 1 to Stage 2?
BFD's journey from Stage 1 to Stage 2 of the HQAI certification audit for CHS demonstrated transformative growth. In Stage 1, the audit assessed BFD's commitment to CHS's nine commitments, revealing areas for improvement. The audit team provided feedback to support us in strengthening and aligning our practices with the CHS requirements.
In Stage 2, BFD showcased substantial progress, with evidence of updated policies, enhanced accountability, better coordination, and increased community involvement. This learning journey shaped BFD's humanitarian approach in Yemen, emphasising continuous improvement and alignment with CHS.
Overall, this audit experience strengthened our capacity to deliver quality humanitarian assistance in Yemen, validating our commitment to humanitarian principles and driving ongoing excellence in operations.
What specific improvements have you seen?
Since measuring our work against the CHS and making improvements where needed, we now provide more accessible and responsive ways for community members to share feedback and file complaints. New channels include oral feedback collection, audio recordings, pictorial representations and other formats that are more accessible to those who cannot read or write.
As a result, we have seen a significant increase in the number of complaints, which we celebrate as a sign that the people we help know how to give us feedback and trust that they can tell us what they think. For example, after we started proactively seeking feedback on one project, we received 780 complaints and inquiries. We then change how we work in response to what we hear. By actively seeking and acting on this community input, we have witnessed a positive change in our community satisfaction results. Communities tell us they now feel more valued and empowered, leading to a stronger sense of ownership of our humanitarian work and better outcomes in helping people rebuild their lives.
Being verified against the CHS also publicly validates our commitment to upholding internally recognised standards of humanitarian practice. Showing that we are working hard to meet this global mark continually increases the credibility and trust we get from donors, partners and, most importantly – the people we serve. We find that donors often seek out CHS verified organisations to ensure their funding aligns with recognised quality standards and accountability frameworks.
We also feel that by being verified, our reputation and influence in the humanitarian sector here in Yemen and in the region are growing. This helps to increase recognition of our expertise and gives us a stronger voice in shaping policies and practices.
BFD's CHS verification attracts like-minded partners who value the importance of adhering to humanitarian standards and focusing on how crisis-affected people are treated. Being part of this community helps us create strategic partnerships with groups with similar values and goals. We have forged strategic partnerships with CARE Yemen, IRC, and DKH organisations. We gained access to a wealth of expertise, resources and networks by joining forces. We are also better at collaborating for more collective efforts, leveraging our combined strengths. This ultimately results in more effective humanitarian assistance despite Yemen's constant funding and security constraints.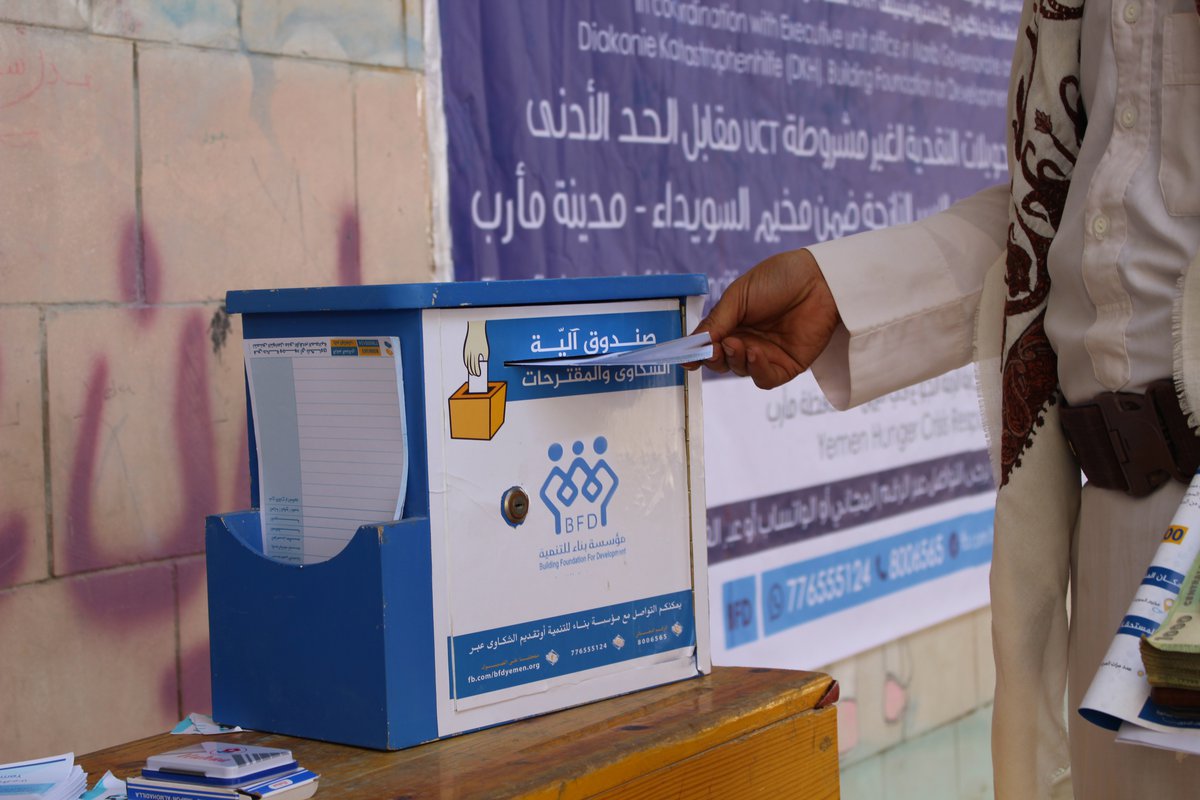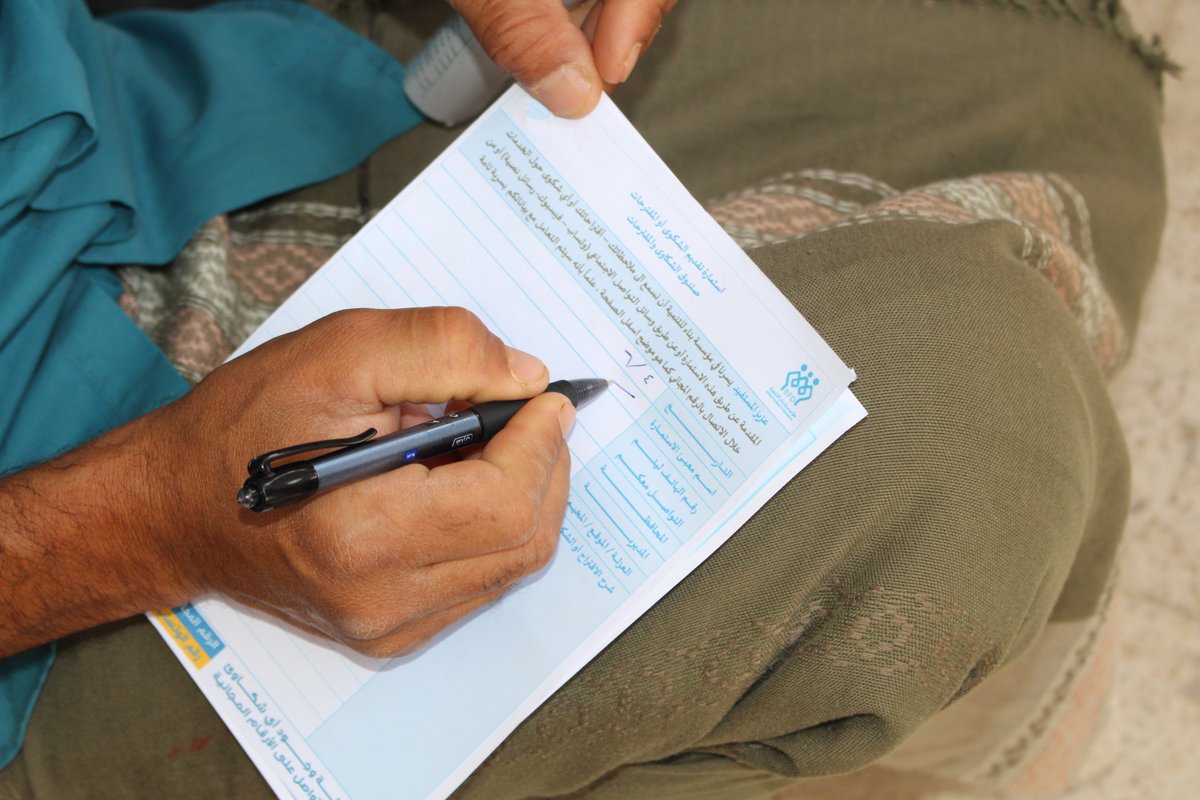 What was your experience of collaborating with the HQAI auditors?
BFD's collaboration with the auditors throughout the certification process was a constructive and collaborative experience. The auditors played a crucial role in guiding us toward CHS compliance. Together, we established a strong working relationship based on trust and transparency from the beginning of the audit. The auditors brought expertise in the CHS framework, conducted thorough assessments, and actively engaged with us, including interviews and discussions. We welcomed the auditors' feedback and worked closely with them to address gaps and seek guidance to align with CHS requirements. The collaboration was marked by open communication, active listening, and shared commitment to high humanitarian standards. It was a dynamic process that allowed us to learn, leverage the auditors' expertise, and improve.
In summary, what impact has verifying against the CHS made on your work?
CHS verification results in better outcomes for the people and communities we help daily in Yemen. The country's humanitarian crisis is said to be one of the worst in the world due to widespread famine, disease and attacks on civilians. We face many challenges in providing basic support, yet we still strive to live out the essence of humanitarianism – always to respect the dignity of crisis-affected people.