Developmental Action without Borders / Naba'a
Naba'a is an a-political, non-profit Lebanese organisation, which works with Palestinian, Lebanese and Syrian communities. We aim to create an environment where children and young people can thrive and live in harmony regardless of their religion, sex and nationality. We work to empower local communities and to enable their members to uphold their rights and to build a better future for themselves.
Our Vision: Naba'a's vision is for a society built on respect for human rights. One in which individuals have control over decisions affecting their lives and where their collective needs can be addressed.
Our Mission: Naba'a's mission is to empower local communities so that they can uphold the rights of children and young people, enabling them to play an active and healthy role within their society.
---
certification valid until March 2024
Naba'a - Developmental Action without Borders is certified against the CHS for its humanitarian, development and advocacy mandates since 2016.
---
Naba'a - Developmental Action without Borders latest audit reports
---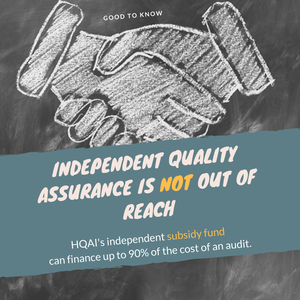 Being certified from HQAI gives our local organisation such spices and flavour The international community, particularly the donors like organisations that are certified on aspects like accountability, credibility and having more transparency. Qassem Saad, Developmental Action without Borders / Naba'a, July 2019