Elizabeth Wakilo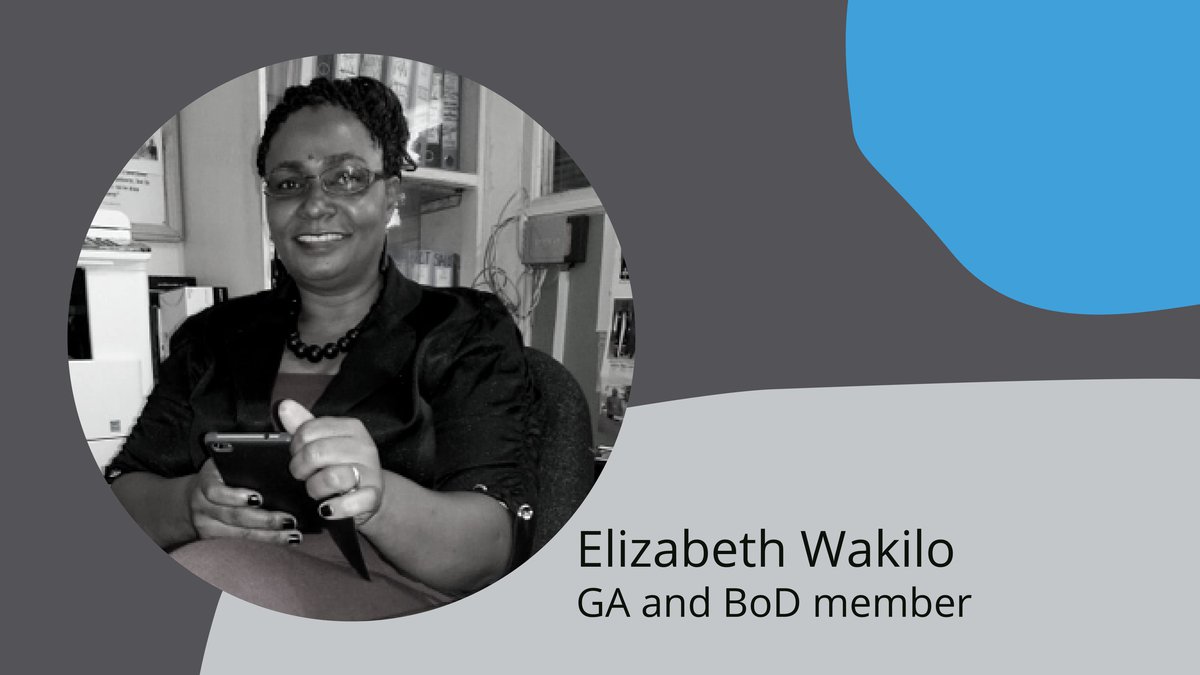 Elizabeth is Kenyan and lives in Mombasa, Coastal strip of Kenya. She is married and has 2 teenage children (Daughter 22 years and a Son 20 years). She works for Anglican Development Services Pwani (ADS Pwani) which is a Regional Faith based organisation as the Programs Manager. She manages projects that deal with Food Security, Health (prevention, care and support and curative), Integrated Peace and Livelihoods, Church and Community Mobilization Process, Disaster Risk Reduction, Relief food distribution and Social Justice coming up in July this year. She has over 16 years experience on both finance and development work.
She is currently a board member of Action Aid International (AAI) elected in June 2016 during the Maputo, Mozambique General Assembly meeting. She has served in that position for 1 year now. Elizabeth sits on the Finance and Fundraising committee of AAI board having been appointed in December 2015. Before her election to the AAI board, she served as the Chairperson for Kenya board for 3 years. Her first involvement with AAIK began when she joined the inaugural ActionAid Kenya board in 2005 while the board was still an advisory board.
She then dropped off the board in 2008 for further studies in Zambia. However, in 2011 the board at the time noted her tremendous role and commitment to the organisation and was recalled back to the board. She was elected to serve the board in various capacities, having served first as Acting Treasurer and subsequently she was elected as Treasurer in 2012 a position that she held until her election as chair of the Board. Previously in her position as Treasurer, she was the Chair of the Board and Audit Committee.
She is a passionate Human rights activist and dedicates herself towards enhancing the enjoyment of rights by the marginalised and excluded populations of the community. She also serves on a number of boards for several faith based and education institutions.
I am a Director of the Board and a member of the GA since 2017.
My role in ADS Pwani as a Programs Manager keeps me very close to people and communities affected by crisis. I coordinate 6 projects in all the six Counties in Coast Region of Kenya. I have come to believe that Poverty is relative and that people become victims of circumstances because of poor governance and unequal national resource allocation compounded by inadequate access to relevant information. I have hands on experience with people who after some training turn out to be very resourceful and influential people in their respective communities. Participatory methodologies that promote involvement, participation, learning, ownership and sustainability can raise the bar of the targeted communities from both humanitarian and development work. There is a lot of wealth at the grassroot level.
On the other hand, AAI board has exposed me to a lot of Humanitarian work across the globe. I believe in the adage that says; "Nothing about us without us" as such putting people at the center of each humanitarian and development interventions is pivotal to me. I dream of a world free of suffering, oppression and subjection based on race, tribe, social economic status, colour, geographical positioning among others. I like it when people are treated with integrity. This is my motivation to join HQAI.
HQAI puts all humanitarian actors on check and makes them adhere to standards; this raises the bar on equitable distribution, use of resources and ensures the rights of the vulnerable populations are respected. HQAI is very clear on its objective; "to improve the Quality and Accountability of organisations working with people in need through the provision and promotion of meaningful and adapted independent quality assurance. HQAI recognises that work has been done before hence it is just about tightening some joints and put the vulnerable at the center. I like the fact that HQAI is an accountable, open and trustworthy partner.